Postage Included
Astute Cancourse hikers (and perhaps more adventuresome bicyclers) have recently noticed orange signs being erected along the boundary. These signs meet Idaho code requirements for border posting, and legally they mean "No Trespassing".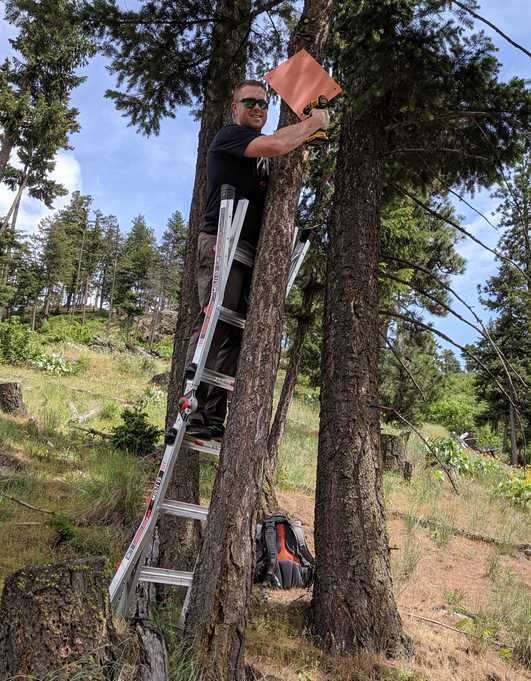 Postage keeps increasing
Why are we erecting these signs, when the Cancourse is intended as a welcome location for hiking and bicycling? Quite simply, there are many other activities we don't allow on the Cancourse, and we must post the boundary in order to effectively limit use. We have already erected several welcome signs that explicitly allow entry for hiking/bicycling at specific points, and we will erect additional welcome signs over time; everywhere else we must erect fences and/or no-trespassing signs. There are some idiosyncrasies that follow, for example:
As you may imagine, the owners have granted themselves permission to enter the Cancourse via their back yard, and the same is true of several other Cancourse neighbors. If you are a direct neighbor and you enjoy hiking/bicycling on the Cancourse, please do contact us so we can discuss direct access. For that matter, over the long term we are open to potentially adding public hiking/bicycling access points with the cooperation of adjacent owners as long as access can be effectively limited to hiking/bicycling.
Posting the Cancourse boundary is just one facet of the long-term use transition. More important is community members gently holding each other accountable for making the Cancourse a sustainable and enjoyable hiking/bicycling recreation area. We already see usage trending in the right direction, and we are hopeful that over time this transition will conclude without major confrontation. Thank you for taking good care of the Cancourse!