You may have arrived at this page via a trail sign that looks something like: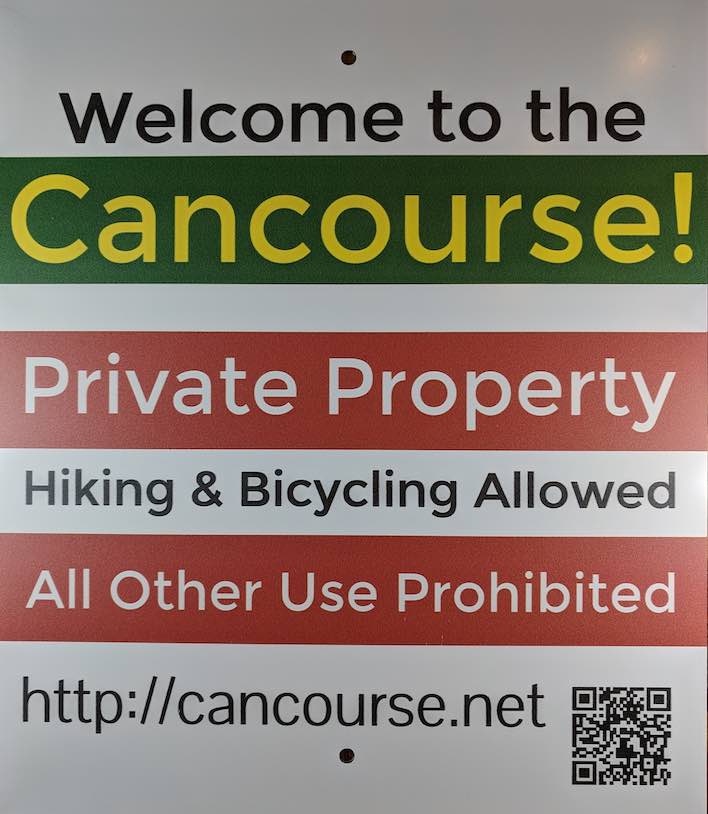 Big signs with lots of words are a drag when you're hurrying past, but there's plenty more to say, and things can change quickly. If we were to put a long list of rules on our welcome signs, they might say (mostly common sense) things like:
Be safe, both personally and with regard to others around you.
Heed trail signs.
Tread lightly; be gentle to the soil and the foliage. We have a lot of severely eroded areas to rehabilitate, and in many areas the tree cover is lacking. We want to solve old problems without creating new ones.
Leave nature as you find it; do not collect or harvest materials.
Pack your trash out. For bonus points pack additional trash out.
Get written permission prior to building trails, or work directly with groups engaged in approved trail building/maintenance activities. There is ample opportunity to work on the trails, but we want the results as a whole to be cohesive, diverse, and maintainable.
Educate others about acceptable use. Be polite, try to make friends rather than enemies.
Report incidents of prohibited activities, abuse, vandalism, etc.
Have fun!
Email contact@cancourse.net to report issues, discuss projects, or make general inquiries.