Party On
Yesterday we had our first trail work party, and it went extremely well. Dozens of people participated and made rapid progress. We are building an all-new trail. Prior to yesterday, we had the route marked with flags and paint, as well as one switchback built. Now we have the entire trail cleared of trees, logs, and brush, and most of the lower trail has been stripped of vegetative matter in preparation for benching with the excavator.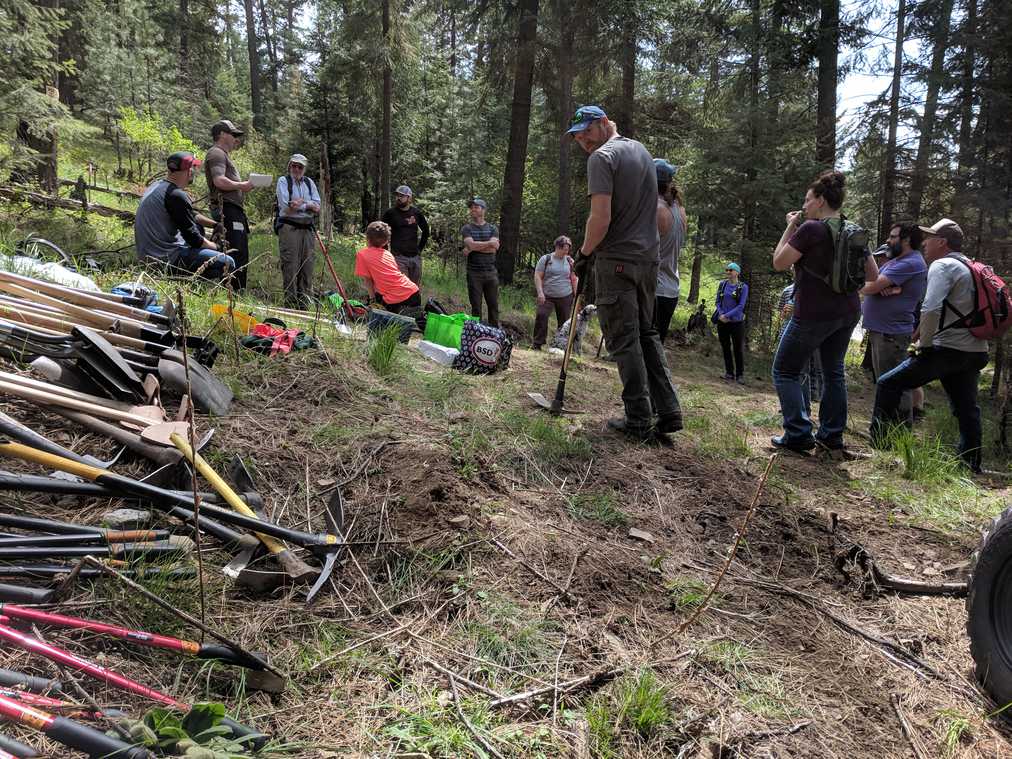 Lake City Trail Alliance safety briefing
---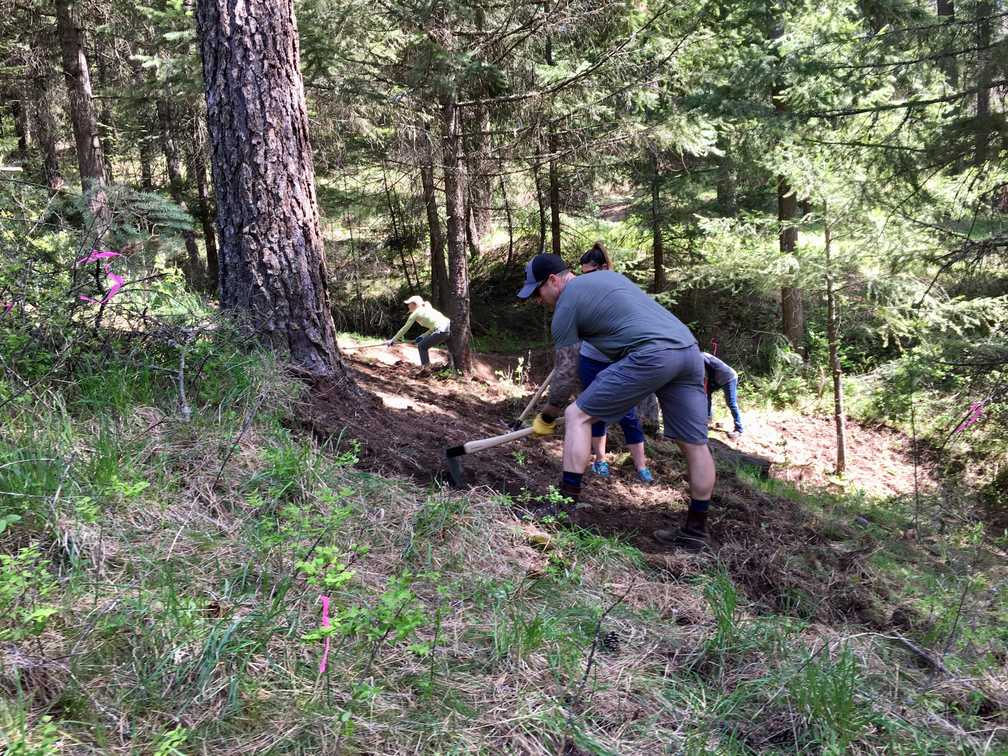 Removing vegetative matter, aka scalping
---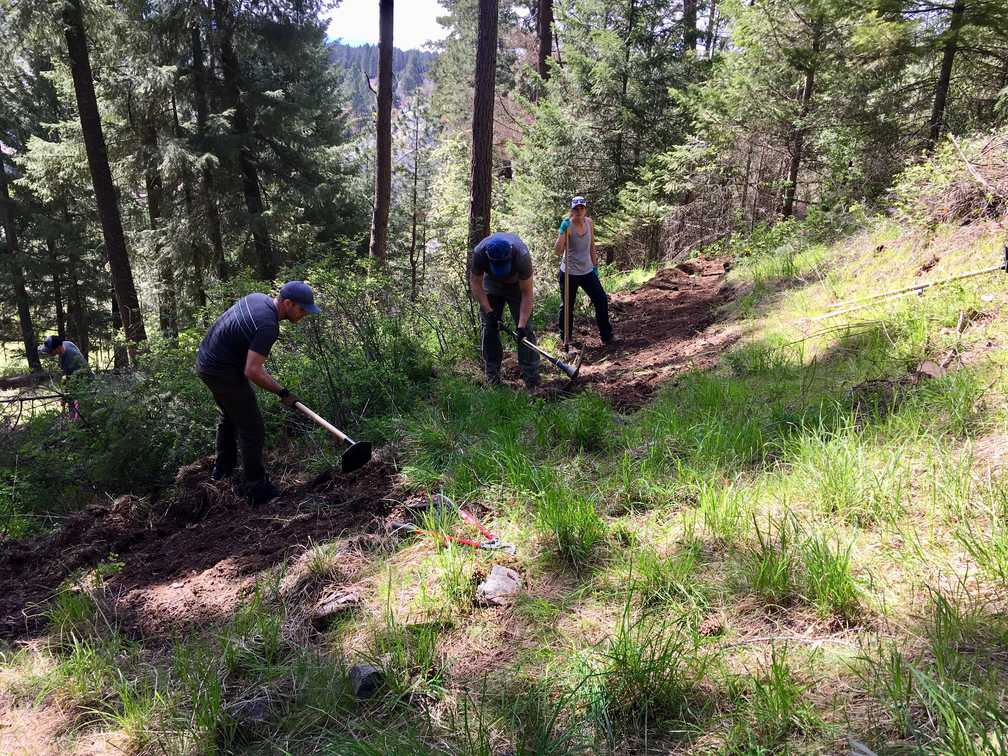 More scalping
---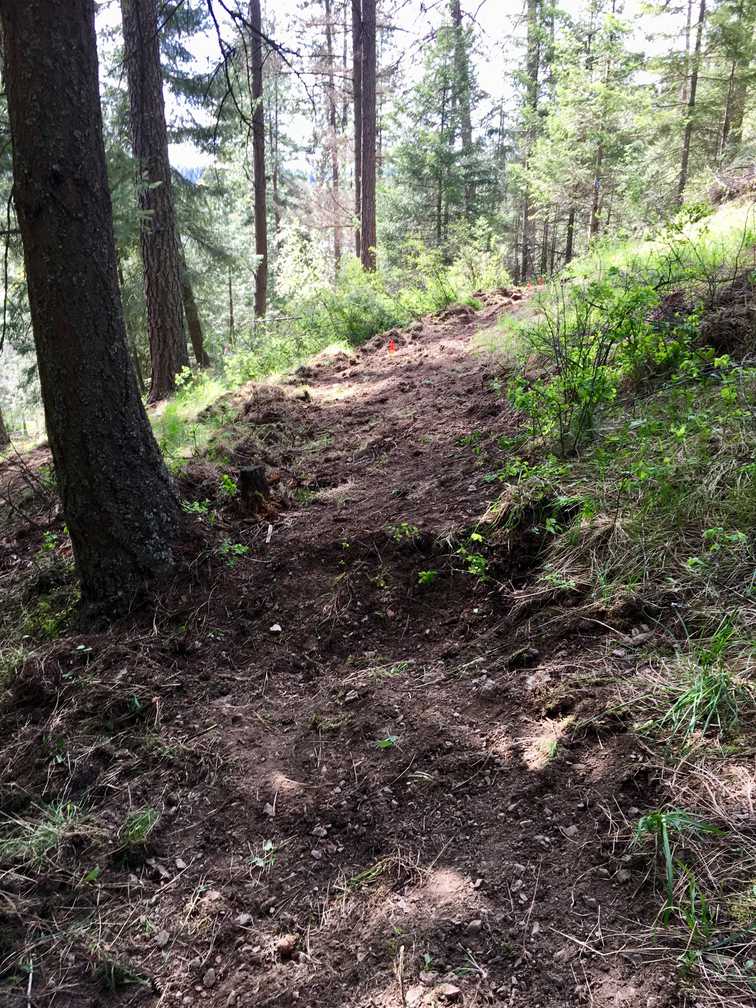 Scalped!
---
The Lake City Trail Alliance (LCTA) was instrumental in making yesterday safe and productive. Please consider becoming a member if you aren't already. Meanwhile, check out some of the pictures LCTA posted on Facebook.
We are planning to gather for a trail work party approximately monthly over the coming months, with our next one on June 2; time of day will vary based on seasonal temperatures. Please spread the word to friends and family, and join us as you are able to. We will generally have a plan of action and time set two weeks prior to each event, so keep an eye on the Cancourse website or the Cancourse page on Facebook for details.