Restoration pilots
The time is fast approaching for our first restoration-focused work party. We're going to start fixing the mess pictured below. Next year we expect to finish some key new trails that will obsolete nearby unsustainable erosion monster trails, and the experimental restoration work this autumn will help us decide how to approach large-scale restoration over the next several years.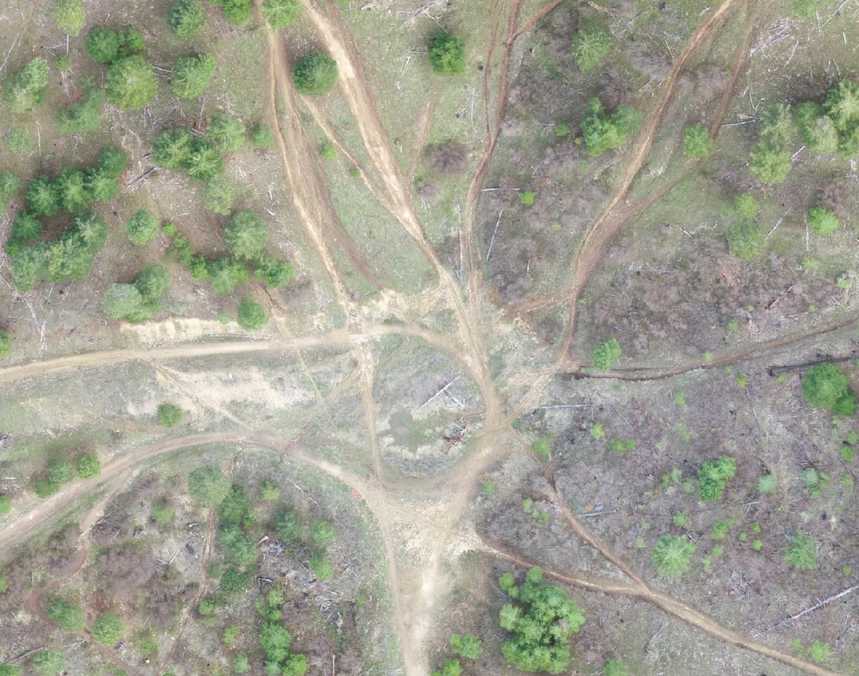 Our experiments are structured as distinct restoration pilot projects so that we can evaluate what works well and how much effort is required. Daniel Collins of Nicoterra Trails first visited the Cancourse this spring and has been planning the restoration pilots since then. Throughout this week he will be busy on the Cancourse making the plans a reality, and on October 6 he will guide us to completion.
Here are some of the activities for this work party:
Loosen compacted soil to aid plant establishment.
Move coarse woody debris to camouflage decommissioned paths.
Distribute wood straw and fine bark to aid topsoil establishment and water retention.
Broadcast seeds of various types in sparsely vegetated areas.
Plant trees and shrubs (~25 total). Potentially armor against animal browsing.
Install signage and strategic fencing to deter human incursion.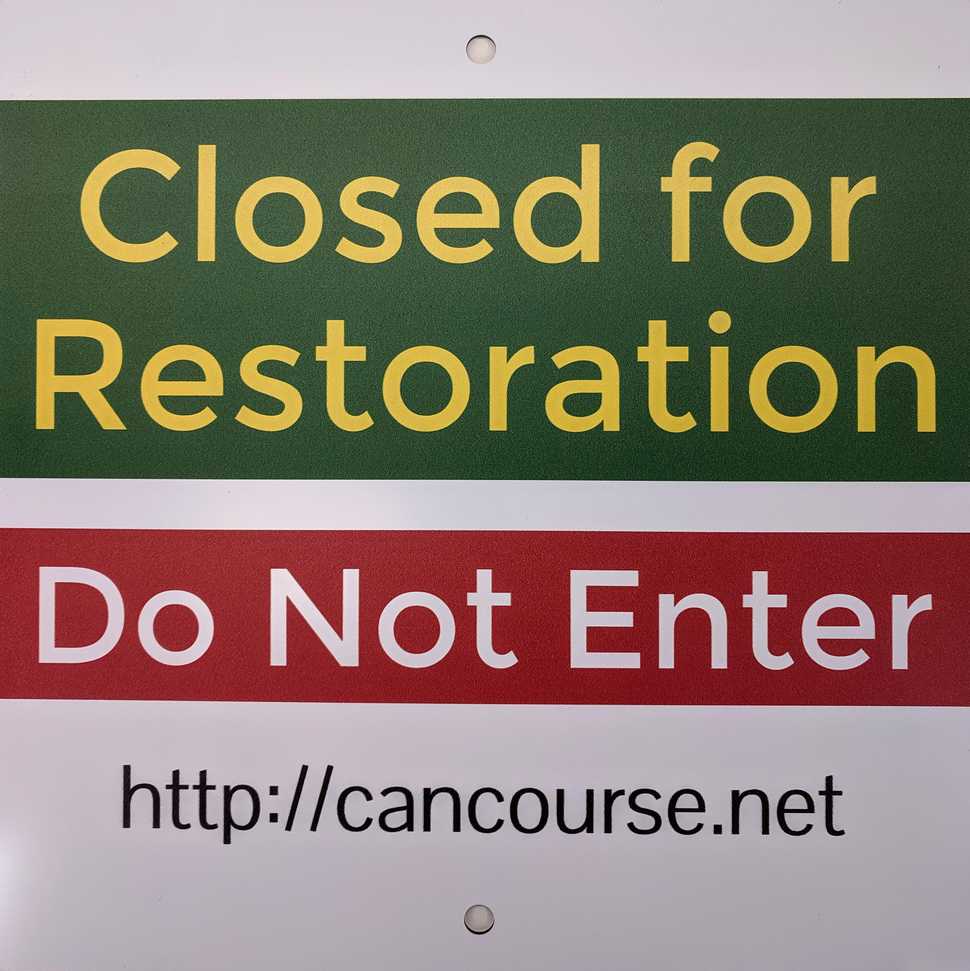 For internal use only. These signs will alert people to areas that need to be left to heal. Debris, uneven surfaces, fences, and thorny plants will clarify the message.
Your help needed
We need your help to complete the pilot project ground work this week. Lend a hand (green thumb optional) and learn something new too! We will work on October 6 from 1-4pm. Plan to start your hike/bike up from the Shadduck Terminus or the Canfield Mountain Natural Area trailhead at least 20-35 minutes prior to 1pm. See the calendar event for all the pertinent details.